Darling Harbour is the leading celebration space along the waterfront in central Sydney. This vibrant development really has something to offer for everyone, from first light until late at night. With cultural events, entertainment, great food and drink and an atmosphere of fun and relaxation, this is a place that is popular with locals as well as visitors to Sydney.
Named after Lieutenant-General Ralph Darling, who was Governor of New South Wales from 1825 to 1831, Darling Harbour was originally known as Long Cove, but it was generally referred to as Cockle Bay until 1826 when Governor Darling renamed it after himself. For a time, it was part of the commercial port of Sydney, including the Darling Harbour Railway Goods Yard. Now an exciting and vibrant urban development, it is easily accessible by many types of transport, including water taxis, and offers a great year-round experience for people of all ages.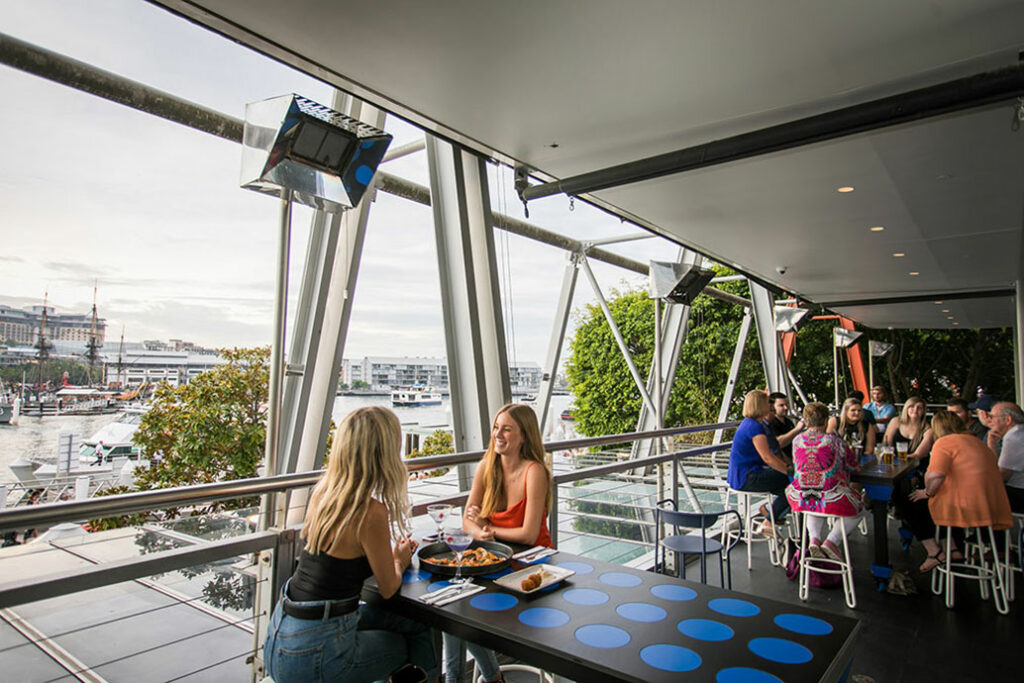 What is there to do in Darling Harbour?
Darling Harbour has something to offer for everyone. Busy city executives can meet up here, or spend some time unwinding in the tranquil and serene Chinese Garden of Friendship. Young people can meet up and enjoy the great bars along the waterfront, while families will enjoy the many child-friendly attractions including Madame Tussauds, Sydney Zoo and the Sea Life Aquarium. Foodies will delight in the many exciting cuisines on offer and there are also hotels, harbour cruises, great shops and many beautiful open spaces to explore. You can even get married here, with the Chinese Garden of Friendship and Pyrmont Bay Park providing unique ceremony locations for your big day.
Where to eat in Darling Harbour?
Darling Harbour is the ideal place to come to if you are looking for not one, but many food and drink options! Here you will find some of the best bars and restaurants in Sydney in one convenient spot, with food from across the globe ranging from snacks to fancy a la carte dinners. At Cargo Bar, choose from the best selection of classic street food to accompany the varied drinks menu, and remember to check out the great meal deals and specials on offer throughout the week. The stunning views are equally suited to a romantic night out as to office parties or dance nights at the weekend. Casual, relaxed dining is possible inside as well as out on the terrace and balconies, and the choice of bars and restaurants at King Street Wharf, Darling Harbour means you can find exactly what you need from breakfast time through to late at night.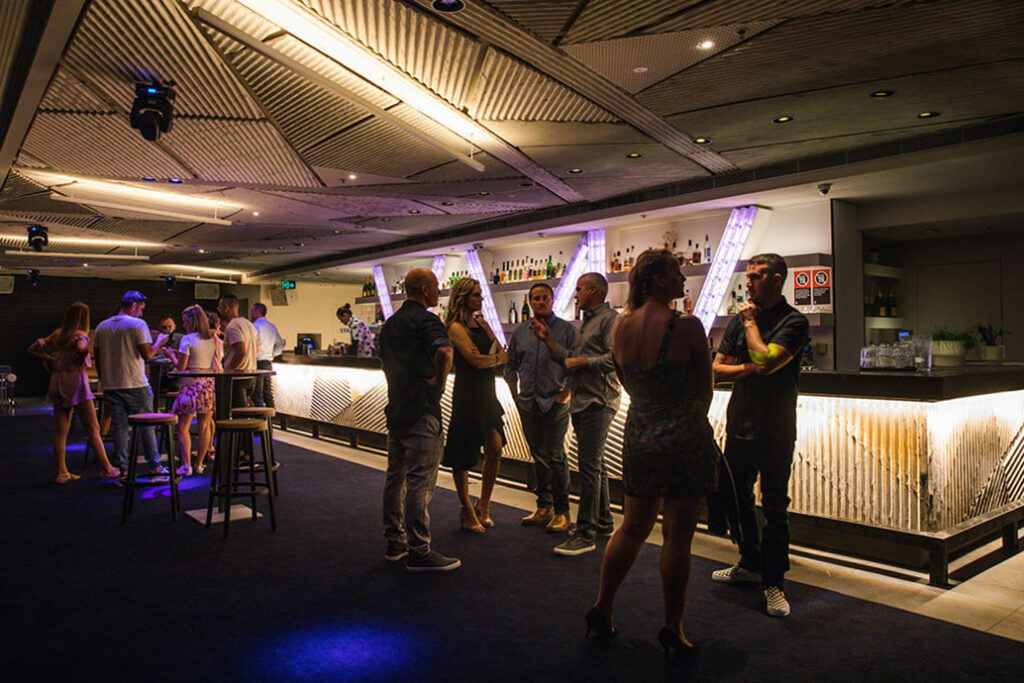 Where is Cargo Bar located in Darling Harbour?
At the north side of Darling Harbour, close to the Zoo and the Sea Life Aquarium and a stone's throw away from Sydney's iconic Pyrmont bridge, you will find Cargo Bar. This amazing two-level party bar, restaurant and function space with stunning waterfront views is the perfect place to meet up with friends, relax after work, hold a celebration or event or even to watch your favourite team play on one of the big screens. Enjoy the great menu which offers all your favourite street foods and classic dishes including steaks, pizza and sliders, as well as a whopping selection of drinks, cocktails, wine and pitchers to choose from. In addition, special offers and drinks promotions run throughout the week so don't forget to check what's on offer.
How can I contact Cargo Bar to make a reservation?
Cargo Bar has a wonderful selection of events, with something different happening nearly every night of the week. Take advantage of the offers that apply including happy hour, cocktail hour, $15 weekday lunches and stunning Sunday roasts, to name but a few. Great sporting events come with matching drinks promotions, and you can even pre-order your meal if you have limited time. You can book a table through the website, call them on (02) 8322 2005 or email info@cargobar.com.au. You can also download the app, and unlock great offers straight from your mobile including a $10 welcome credit that can be used on drinks or food!