Eat and Drink at Cargo Bar
Looking for somewhere special to eat in Darling Harbour? Then look no further but let yourself be spoiled for choice at Cargo Bar. Enjoy great tasting food in casual and relaxed surroundings. Sit down and enjoy a full meal, grab a snack in a hurry or enjoy sharing platters with friends. You can even take away a pizza or have your food delivered to your home with Deliveroo! And if you have limited time, for instance in your lunch break, you can even order your meal in advance to save time by filling in the pre-order form on the website and submitting it by 10 am on the day. At cargo bar, you can enjoy a great meal in the wonderful surroundings of Darling Harbour seven days a week, from 11 am every day.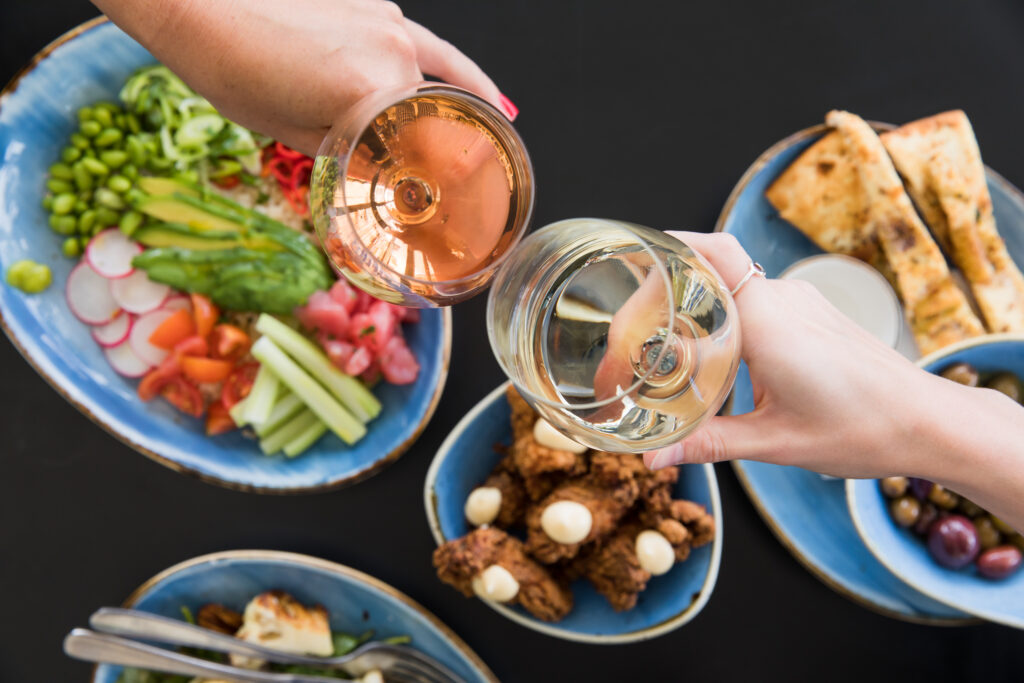 Cargo Bar Food Menu
The Cargo Bar food menu offers all your favourite classic foods, including burgers, steak, pizza, chicken, fish and plenty of salads and sides. With vegetarian and vegan options available too, no-one is left out. Kids get their own dishes on the menu and there are some sweet options for dessert too.
In addition, Cargo Bar has a host of exclusive offers on various days of the week, to make your meal even more outstanding. Why not try a great steak on Mondays to Thursdays, or come in for a fabulous Sunday Roast where the kids eat for free? That's the family get-together sorted! Other options are set-price lunches and special meal deals for events such as the Melbourne Cup. Make sure you book in advance as these special events get booked up quickly!
Cargo Bar Signature Dishes
At Cargo Bar, you can enjoy some of the best food in Darling Harbour. But if you want a great recommendation in any restaurant, you ask the Chef. At Cargo Bar, the Chef recommends trying one of his signature dishes; the Pork Feast for 2 (450g slow cooked BBQ pork, fries, slaw, apple sauce & 4 rolls), the Shellfish Platter for 2 (crab, prawns, mussels, fries, corn cob green salad, mild chilli sauce) or the iconic Cargo Burger (wagyu patty, caramelised onions, fresh tomato, pickles, butter lettuce, seeded mustard, mayonnaise, served with shoestring fries).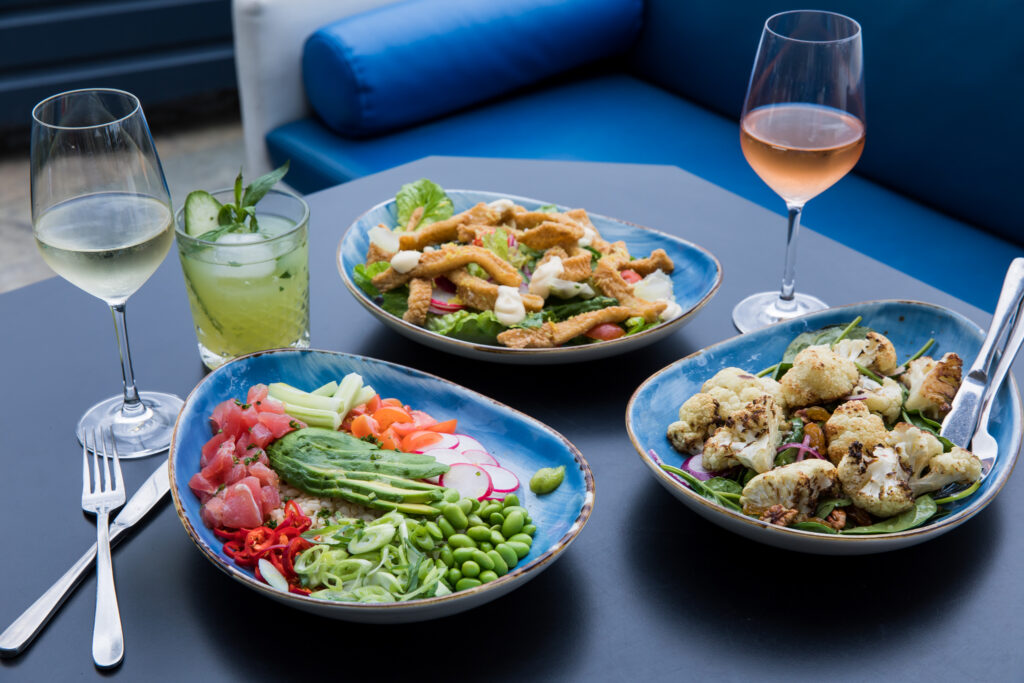 Vegan and Vegetarian Food Options
Vegan and vegetarian food options are liberally scattered around the menu, and staff are happy to advise on vegan and vegetarian options, or to check if a gluten-free option is available. The vegan sharing board is great for dipping into while enjoying a good time having drinks with friends, and the pizzas are a great option too.
Cargo Bar Food Delivery
Of course it's not the same as coming to enjoy the great atmosphere in Cargo Bar, but if you really can't face coming out after a gruelling day, why not have your food delivered? Enjoy your favourite dishes from Darling Harbour in the comfort of your sitting room while watching a box-set – you've earned it! Simply place your order and we'll make sure your food is delivered to your door just the way you like it!